Feedback
Edgars from Latvia: Today I had a classic tantra massage with Vesna. This was my first experience. It was great, I liked it very much, but the best feelings I felt when I left. I was going in the streets of Oslo and feel something different, very good energy. Thank you, Vesna.
CP from Oslo: I had the opportunity to attend a session with Svitlana yesterday. It was a magical and unique experience with her. She is well trained and really knows what she is doing. It was worth every single penny. She really shows interest in knowing about your problems and make her best efforts to solve them. Overall I will score it 10/10. Thank you, Svitlana :)
Ivar from Oslo: I would like to thank for a wonderful tantric massage given by Tara last week. Very smooth and professional. She lifts the Sun Rise's reputation a lot!
Water… from Westcoast: I had a wonderful session with Michaela, her hands, words and heart touched me deep.
Marius from Oslo: Wow just wow how good Daniela is :)) She looks young but her skills are amazing. First time for me there and i will come back one day for sure :) Jealous for her men :)
Even from Drammen: Still sparkling from my session with Jana. She really puts her mind and body into the work, and was very present all the time, very easy to communicate with as well. Thank you!
Paul from The Netherlands: I haven't felt connected with my body for years, so i started reading on tantra a year ago. Just during my holiday trip to Oslo I decided to take the step and book this 2 hour Tantric Session with Lucy. And now I just can say: WOW, THAT WAS GREAT! It was my first tantric experience so i felt a little bit anxious before, but Lucy was a lovable, open, soft and a very gentle host. She made me feel comfortable instantly. During the session i became more conscious of my body and it felt better and better. It really was hard to accept that the session was over after 2 hours, but I'm sure gonna do this again. Thank you Lucy for this wonderfull experience!
Thomas from Oslo: I had the pleasure of experiencing a 120 minute classic tantra massage session with Daniela. I was a bit nervous as this was my first time, but after a small chat and a shower I really felt that Daniela managed to create a safe space which made this a really amazing experience. I've never felt more masculine and sensually recognized at the same time. This is definitely an experience I want to re-do as soon as possible.
Hallvar from Oslo: Thank you Daniela for a wonderful massage and an enlightening experience. I just wish it lasted longer. You are an incredibly sweet and pretty lady with lovely eyes and magic hands. I hope to be back one day.
Ivo from Westcoast: Thank you Karolina for a amazing journey with you and whitin myself. Your magic touch and your energy brought feelings to me that was both unexpected and amazing. You took your time to explain what was happening and lifted my feelings and present higher. Im so glad that our roads crossed for this amazing journey, that I will always have close to my heart.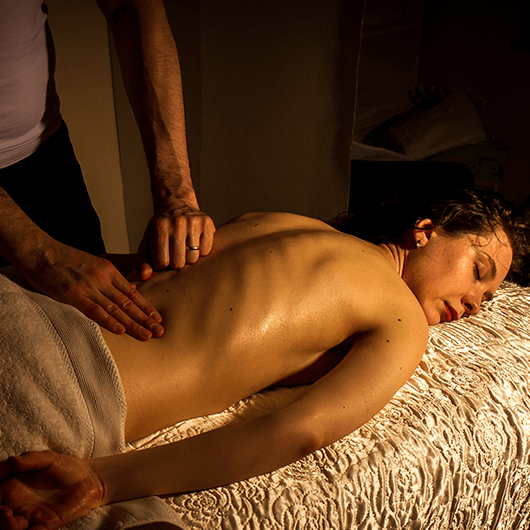 Share Your Feedback: